01/ Who
we are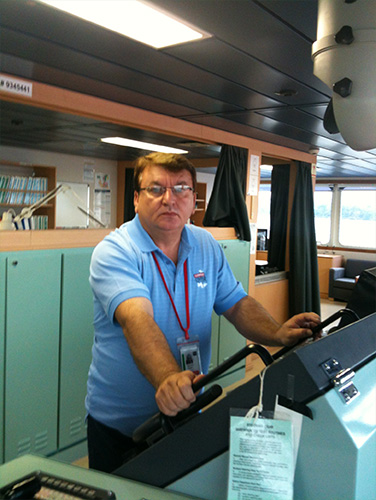 OSR Maritime was founded by Captain Ognian S. Radev based on his vast proficiency in Cargo Loss Control and Marine Operations. His experience and education in the industry span over 33 years and are unparalleled by competitors. He holds a Master of Science in Ship's Navigation and Marine Transportation (Cum Laude) Degree and a Master Ocean Going Unlimited Tonnage License. Throughout his career, Capt. O.S. Radev has been in command of various types of tankers ranging in size from 6,000 MT DWT to 300,000 MT DWT. He was a Master on VLCC and AFRAMAX crude carriers with Stena Bulk, Chemical carriers with Stolt Tankers /Zodiac (UK) and Product carriers with Kuwait Oil Tanker Company.
After completing his 20 years sea service Capt. O.S.Radev amassed 13 years of experience as a Loss Control Expert Superintendent surveying and inspecting all types of oil and chemical tankerships during pre-loading, loading, and discharging operations, as well as inspecting on-shore facilities, ship-to-ship (STS) cargo transfers, crude oil washing supervision and gasoline and fuel oil blending.
Capt. O.S.Radev also has extensive experience preparing detailed reports for surveys, inspections and investigations as well as recommended actions. His supervision onboard vessels and at loading and discharging terminals has resulted in the total eradication of large oil losses and the reduction of all losses to a level that was unimaginable some years ago.
Capt. O.S.Radev has enhanced the outturns of oil cargoes for many of the world's largest oil companies, and as such has saved many tens of millions of dollars for major oil trading houses.